Fraser Valley Fusion 2002 (U16A) - Fastpitch Softball Team
---
Fraser Valley Fusion 2002 girls fastpitch softball team is located in Langley British Columbia and brings together select softball players from the Fraser Valley and Greater Vancouver region of British Columbia Canada.

​Fraser Valley Fusion 2002 provides young athletes the opportunity to improve their softball skills and to compete at a high level of play through league games and local tournaments in British Columbia and travel tournaments in Washington, Oregon, California and Canada.

​Fraser Valley Fusion 2002 encourages its players to be Winners on and off the field; Winners at home and in their community, Winners at school, Winners in the dugout and to compete to the best of their abilities with effort, enthusiasm and good sportsmanship as Winners on the field of play!

Fraser Valley Fusion 2002 is a Langley Fastpitch Association team and registered with Softball BC.

---
---


​Fraser Valley Fusion 2002A

is very thankful for the support of our sponsors!

For more information about our sponsors or to

BECOME A SPONSOR

please visit our sponsor page.
About Langley Fastpitch Association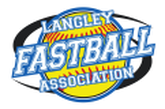 Langley Fastpitch Association is viewed as a premier Fastpitch organization, and is looked upon as the gold standard for all around leadership in the softball community, player retention and athletic excellence, quality coaching and empowerment resources, engaged parent participation and cooperative communication, respected and honourable officials, effective game play and outstanding fan experience. For more information visit their website, Langley Fastpitch Association
---
---

©
2018 Fraser Valley Fusion 2002A
All rights reserved.